Expert Resume Solutions Partners with Hiring Our Heroes on 21 January! Join us at the Joint Base McGuire-Dix-Lakehurst Hiring Event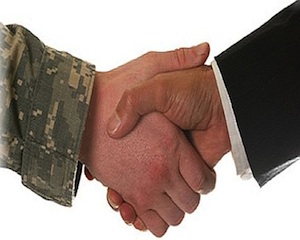 Expert Resume Solutions proudly supports Hiring Our Heroes! We will be providing one-on-one mentoring sessions with all pre-registered and walk-in participants to be conducted throughout the day.  Mentoring sessions focus on resume building, resume writing, and interviewing techniques for all job-seeking veterans and service member participants.
Join us for a job fair for veteran job seekers, active duty military members, guard and reserve members, and military spouses at the Fort Dix Timmerman Conference Center in Fort Dix, New Jersey.
Event Schedule:
11:00 a.m. – 1:00 p.m.  Employment Workshop
1:00 p.m. – 3:00 p.m. Resume Review
10:00 a.m. – 5:00 p.m. Hiring Fair
Location:
Fort Dix Timmerman Conference Center
5441 8th Street
United States
REGISTRATION DETAILS: http://www.uschamberfoundation.org/event/joint-base-mcguire-dix-lakehurst-hiring-fair