The 10 Biggest Mistakes That Military Professionals Make on LinkedIn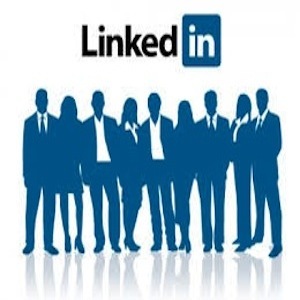 Before we even start discussing how to use LinkedIn, there are several questions that you need to ask yourself.
First of all, why are you on LinkedIn? What makes you different than the 250 million folks on there? What is it about you that's going to catch a hiring decision-maker's or recruiter's eye and make them want to act? What industries and position titles are you targeting?
Once you've put some time and effort in answering these questions in writing, you are ready to proceed. Following are 10 of the biggest mistakes veterans make on LinkedIn, and how you can avoid making them yourself.
1. Thinking That LinkedIn Alone Will Get You Hired
Let me dispel the myth that just by having a strong LinkedIn profile that prompts recruiters to contact you about employment opportunities, you're going to get hired. The bottom line is that your job search is never complete until you've signed an offer letter and started your new employee orientation.
We've all probably heard the story of the person who got the job offer, only to find out it was rescinded due to a contract not being awarded, the position funding not being appropriated or even a more suitable candidate being chosen. Don't be one of them. Never stop your job search until the ink is dry on the offer letter.
2. Thinking LinkedIn Is a Monday-Through-Friday Network
There's a wrongly held belief that LinkedIn is strictly a Monday-through-Friday social networking site. Nothing could be further from the truth.
In an era of smartphones, we check our emails constantly and read whatever interests us as we wait in line at the department store or grocery. We are an uber-connected society, like it or not. On a typical day, I get 200+ emails in my work inbox, compared to the 15 or so that I get on my LinkedIn account from people I know personally. So, which do you think has the higher likelihood of getting a response?
It's important to note, however, that sensible rules of etiquette still apply. Please don't email earlier than 9 a.m. or later than 8 p.m. The objective of the email is to result in a phone call. I advocate the philosophy of using "old-school techniques and new-school technologies."
3. Thinking Your Network Size Doesn't Matter
Now, before you run out and become a LION (LinkedIn Open Networker), I'll ask you the all-important question: If you had an exotic sports car, what type of gas would you fill it up with?
I hope that your answer was "premium gas." That's because if you put regular unleaded in that vehicle, it would not perform at its optimum capacity when you needed it to. At the end of the day, you want to be able to contact anyone in your network and ask them for an introduction to someone they know, and feel confident that your relationship is such that they'll feel comfortable doing so.
That being said, your employment opportunities will be driven by the number of connections that you have. Remember, you're still networking, albeit in a virtual matter, and the more you reach out, the more career opportunities will come about because of it.
Also keep in mind (those who do the hiring, cover your ears!) that the employer seldom knows what they really want. Building relationships with your LinkedIn connections and getting to know them helps you to identify what their needs and wants genuinely are. Ask them what prompted them to connect with you in the first place and what you can do for them. These questions will help you in building your social capital with them, as well.
I know that some of you who still have a few years left in the uniform may be tempted to stop reading right now. Don't make that mistake! Military professionals are the perfect candidates to be passive job seekers. What is a passive job seeker? This is a professional who isn't actively looking for a job — but, if the right opportunity was presented to them, they would express some interest in it. In the military, many servicemembers do it all the time when they're promotion-eligible. They say, "If I get selected or promoted to ____, then I'll re-enlist or obligate for a few more years."
In an era when the armed services are force-shaping through Enlisted Retention Boards, the management of your military career isn't on autopilot as it once was. As a veteran, now Military candidate recruiter, I most often encourage folks to continue serving our country, but you should always be prepared to get out. It's best not to be caught off-guard or procrastinate. Trust me when I tell you, lack of preparation leads to desperation, and desperation scares people (especially employers) away. This is the same whether you are an E-3 or O-7.
4. Not Having the Basic Housekeeping Done
First of all, please complete your LinkedIn profile. An incomplete profile not only puts you at the bottom of the search results; it communicates to the recruiter or hiring decision maker that this is what to expect in terms of the quality of work that you do. So carve out a portion of the day, or even a few days, and complete it. Even if you choose not to do anything else, you're still communicating a message to the world
5. Your Network Isn't Protected
One of the first things that I suggest you do is to go to your privacy in the "settings" section of your LinkedIn profile and select "who can see your connections." LinkedIn's default for this is "your connections." However, I suggest that you changed this to "only you" in order to protect your network.
The last thing that you want is to have someone who just connected with you scrolling through your black book seeing who you know and contacting your network unsolicited. Also, if you're planning on making lots of changes and updates to your profile, be sure to turn off your activity feed in this section, as well. (Just be sure to turn it back on after all of your changes are done.)
After doing this, head over to your right and select what you want to be displayed in your public profile. Keep in mind that this is what viewers will be able to see even if they aren't connected to you. I suggest that you deselect past positions, so that a person who may be interested in you because of your public profile would have to initiate contact by sending a connection request or calling you in order to find out more. Be sure to customize your LinkedIn profile URL while you're here, too
6. Your Existing Network Is Weak
The real value of LinkedIn and other social networking sites is the ability to automatically map out your network. The old-school way of doing this was to draft a spreadsheet list of the names, emails and phone numbers of everyone that you knew. Then, you would pick up the phone and call everyone to see who they knew. LinkedIn and other sites show you, through mutual connections, those individuals who can introduce you to the people you need to know in order to grow your professional network.
Because of this enormous benefit, I suggest that you use LinkedIn's feature of uploading contacts from your regular personal email accounts. For those of you primarily use .mil email accounts, you may need to export your contacts as a CSV and then import the file into LinkedIn. This allows you to see who already has a profile on the site.
LinkedIn does ask you to invite contacts in your network to join LinkedIn. I suggest that you skip this step, because most folks you send the invitation to will think that it's just a request to join yet another social networking site and will ignore the email, anyway. Don't fret about adding your family and close friends. Remember, if you're confident your contacts would introduce you to the people in their networks, then you have powerful connections.
Make sense? Okay, let's proceed further
7. Your Picture Is Sending the Wrong Message (Or, Even Worse, You Don't Have One)
Here's the reality: Your profile picture is your first impression. Should you be in uniform? If you've got more than 24 months left before you transition, it's okay. However, anything less means you should lose it. Why? Because you want your audience to envision you being a part of their organization. Not to mention you don't want them to have concerns about whether or not you're ready to hang the uniform up.
One frequent question I'm asked is whether or not to have a photo professionally taken. The answer is simple: Yes! Invest in yourself and go down to the nearest big box retailer and have one taken. No need to spend lots of money here. Heck, I think they may even give you a keychain for free. Remember, this is your initial screening interview.
This brings me to another concern I hear often: the practice of age discrimination. Do companies discriminate? Yes. However, I ask you the question: Which is better? Being called in for an interview, crushing it and not being selected because of your age (which you'll be able to tell)? Or would you prefer not to go through the emotional anguish because you were screened out beforehand without your knowledge? Remember that companies are looking for talent, not just a job seeker. So if you market yourself properly and show your value, age becomes less of a concern. Plus, you wouldn't want to work for an organization whose corporate culture encourages that type of behavior, anyway.
8. Your Location Is Killing Your Job Search
One of the overlooked aspects of a lot LinkedIn profile is the location entered. If your location is non-local — that is, not the location you want to live in after leaving active duty — it may signal to a hiring manager or recruiter that you're looking all over the country. Consequently, you may be less appealing to a potential employer because they think that if you're looking everywhere, there's less likelihood of you choosing to work at their location.
There's also the risk of a company passing on you as a candidate because they may be concerned with the cost of relocation for you and the family (if you have one). If you're open to a specific geographic location and industry, say so several times in your LinkedIn summary.
9. Your Summary Is Putting People to Sleep
Your LinkedIn summary should not — let me repeat, not — read like a resume. No third-person narratives here. Engage your audience.
This is literally your 10- to 15-second elevator speech. Are you looking to reach out to recruiters and hiring managers? Then say so. Make it easy for them to contact you. A bit concerned about putting personal phone number out there? Then get Google Voice for free and use that number instead. You may also want to put your email and phone numbers in the same format I use in my LinkedIn profile to avoid spam and being put on call lists.
Also, make sure you use lots of whitespace, headlines and the keywords for which you want to be found. (This is the best section to use the word "transitioning," not in your headline.
10. You've Got the Premium Service (And You're Not Using It)
The final question I hear often: Should I pay for LinkedIn? The answer is: It depends. I generally suggest you stick with the free version until it starts limiting what you want to do, then opt for the free upgrade that's available for veterans so you can utilize all of the additional features.
And there you have it: some basic LinkedIn boot camp tips to get your profile looking better than the majority of military users on the network. Need to fine-tune it further? Be sure to register for one of our LinkedIn webinars and put some extra octane in your profile with 21 additional steps. Also be sure to connect with me. And, as always, I look forward to your comments and feedback.