Do you want a job working for the NEW Trump Administration? The application process begins online.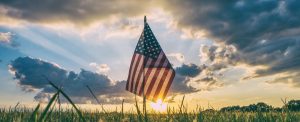 Are you a Trump supporter willing to take your political activism to the next level? Maybe you are a Bernie or Hillary supporter that wants to ensure funding remains allocated to certain programs. Heck, maybe you are a Gary Johnson or Jill Stein supporter that just wants to add a voice of reason to the new administration. We honestly don't care what party you affiliate yourself with, if you need help with your resume, Expert Resume Solutions can help!
President-elect Trump is soliciting applications for administration positions as part of a new transition website that aims to streamline the process of naming 4,000 political appointees. If we have peaked your interest, you can visit www.GreatAgain.gov to read about President-elect Trump's transition team. The Trump administration invites applicants to submit job applications right on the agency website.
To my surprise, there are only a few sections to the online application:
Contact Information (self explanatory)
Optional Information

Race, gender, age, political party affiliation, etc.
A section for the applicant to describe why they hope to be a part of the President Elect's administration — short narrative recommended, make it personal
Cover Letter — note, listed as optional
A section to describe any additional qualifications.

Resume

The applicant can copy and paste their resume into the application system
Do NOT include your Social Security Number.
Be sure to include the number of years of experience for any given position.
There is a limit of 131,072 characters.
Use a plain text editor, or if using a publishing tool (e.g. Microsoft Word), the website recommends fewer characters.

Areas of Interest

This is where the application process gets interesting. From this point the applicant can select the Department(s), Function(s), and/or Policy Area(s) that they would like to support. The applicant can even go as far as indicating a specific Agency, Board, or Commission.
Have we peaked your interest? If you haven't done so already, I highly recommend having your resume critiqued by one of our industry recognized career strategists before submitting your application online. There is no charge for this service. Otherwise, to begin the application process, click this link.
If your resume is a hot mess or just needs updating, Expert Resume Solutions can help! Have your resume overhauled by one of our highly qualified resume strategists. Our writers will ensure that your resume doesn't appear dated, in either form or content.  I recommend a 2-3 page resume for these opportunities. Our Bronze or Silver Resume Development Package would meet the needs of most applicants.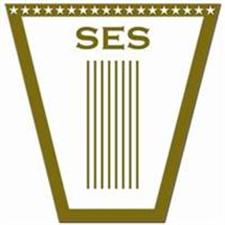 If you have considered applying to Senior Executive Service (SES) positions in the past, now is the time to begin developing a comprehensive SES Resume with supporting Executive Core Qualification (ECQ) narrative statements. All prospective SES candidates must complete our SES Candidate Intake Form prior to obtaining a quote.
It is also important to note that the Trump transition team launched a new Twitter feed @transition2017 —  the feed has 67,800+ followers as of Monday evening.
Ironically (smiles), be prepared to also complete and submit a full financial disclosure. The Trump transition team website states, "You will be asked about possible conflicts of interest deriving from your sources of income; all aspects of your personal and professional life, including organization which you belong or once belonged; speeches you may have given and books, articles and editorials you may have written; legal, administrative and regulatory proceedings to which you may have been a party; in short, anything that might embarrass the President or you if he should choose you for a position in his administration."